Question 1) Give us a little introduction

Hi! I'm Missy. I'm 21 from the UK, and go by Littlestpinkie online. I specialise in fetish content creation, including lots of balloon content!

You can find my looner clips on Manyvids, Clips4sale and Iwantclips. I also frequently post balloon clips and pics on my Onlyfans.

I am very active on Instagram, twitter and reddit, and occasionally post YouTube videos with my balloons too!

allmylinks.com/littlestpinkie




Question 2) Balloon, where did it all begin for you with them?

I initially got into balloons Mid 2020! The lockdowns due to covid left me with a lot of free time, and I somehow stumbled into fetish work. Balloons were introduced to me soon after, and my first time playing with them was with a set of clear party balloons stuffed with blue confetti. Safe to say I made a mess when I discovered how fun sit-to-pops were!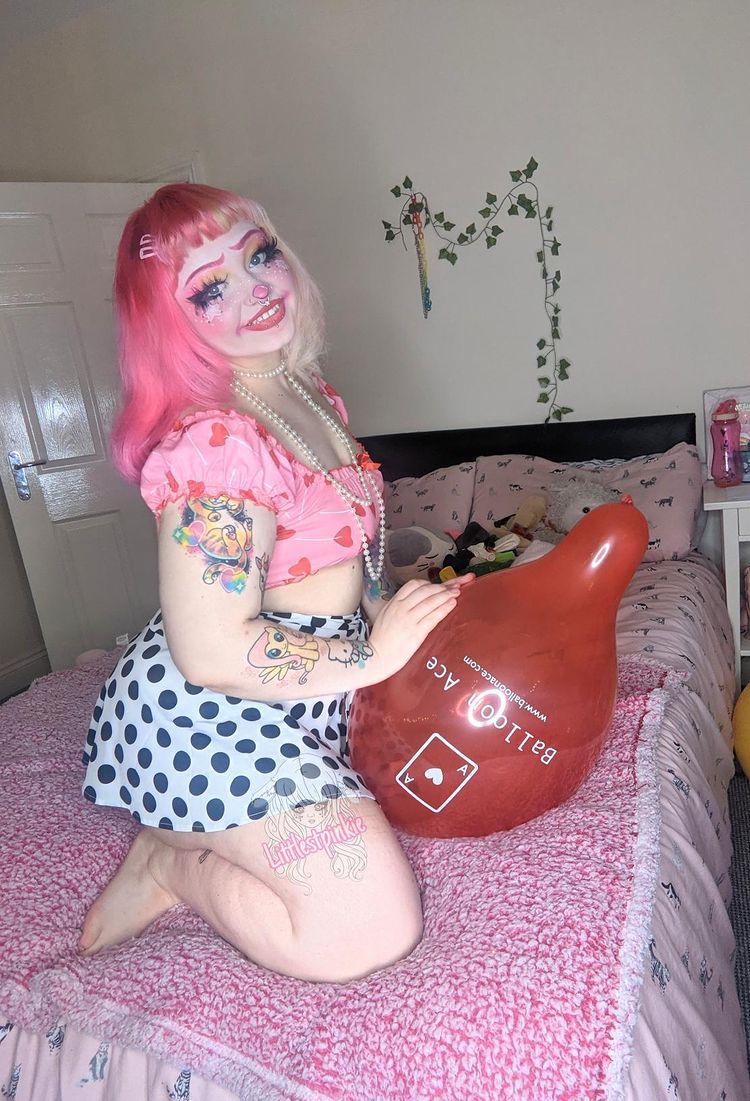 Question 3) What were some of the first video you made, what did you do and what did you think about the fetish?

The first looner video I made was with the aforementioned confetti party balloons. I had so much fun, the purity and innocence of the kink was so appealing to me and resonated with my youthful heart.




Question 4) You describe yourself as a semi popper, what are some of your favorite things to do with balloons right now?

I'm certainly a Semi-Popper! I usually don't set out to burst my balloons, but after getting carried away with the fun I end up feeling quite mischievous. I enjoy filling my bedroom up with balloons, pat them about, and watch them float around.

It's so dream-like and relaxing. However, sometimes when I hold a balloon close, I get the urge to squeeze. I can test it's limits, but soon enough they always burst between my fingers. This can trigger a chain of events in which I go on a bursting frenzy! However, I do have some certain balloons I do not want to pop. These are usually ones above 18" as I have too love much for them.




Question 5) What is your favorite balloon of all time?

My favourite balloon of all time? That's a very tough one. I generally really love belbal 14s. I even did a Collab with company Balloon-Ace in which we created my own personalized balloons for their store. They're a beautiful fuschia with a really cute hand-drawn art piece printed in white. Aside from those, I love pink Qualatex 24s




Question 6) Do you take custom requests for looner videos, if so what's the best way for people to order and what are you open to doing/ not?

I do take customs! In fact, looner customs are my favourite to make. I'm happy to bring your fantasy to life. I have a range of balloons in my collection and I am happy to order in specific ones to your taste. To order a custom, check out my manyvids order form and leave a comment so I can contact you to discuss the video.

Littlestpinkie.manyvids.com/customvid

I don't do full nudity, but I'm happy to wear a cute or sexy outfit from my wardrobe. I will do non-popping content, deflation content, or popping content.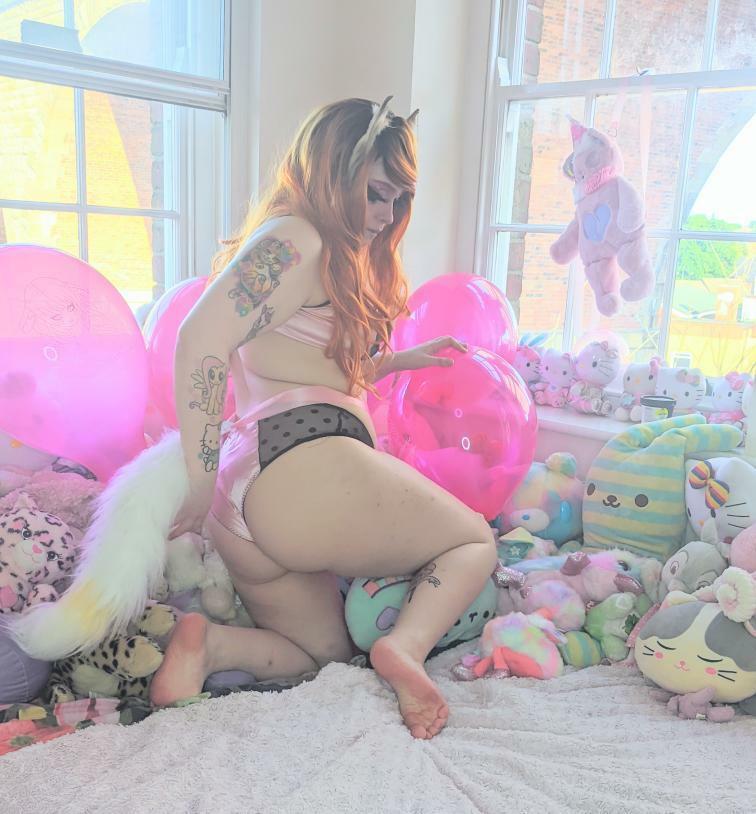 Question 7) You are in a room filled with 1,000 balloons what do you do?

If I were in a room with 1000 balloons, I would probably squeal with excitement! Then, set up some pretty lighting and enjoy the sensation as I push and swim through the sea of latex. I'd invite some of my favourite looners to have a non-popping party, although I'm sure some accidental pops would occur with such excitement!




Question 8) Anything else you'd like to mention or say to the looner community?

Id love to thank the community for being one of the sweetest, purest and kindest out there. The looner world feels like a safe space amongst other fetish communities which can be quite toxic. I took a small break from looning for health reasons but now I'm back I'm absolutely delighted to indulge myself again!


Her clips she kindly shared with Alissa Balloons members. Thanks so much!
https://www.alissaballoons.com/collections/littlest-pinkie-loons-b2p-and-bounce-to-pop-on-red-balloons
https://www.alissaballoons.com/collections/littlest-pinkie-loons-blowing-up-balloons-for-a-custom-pop-fail