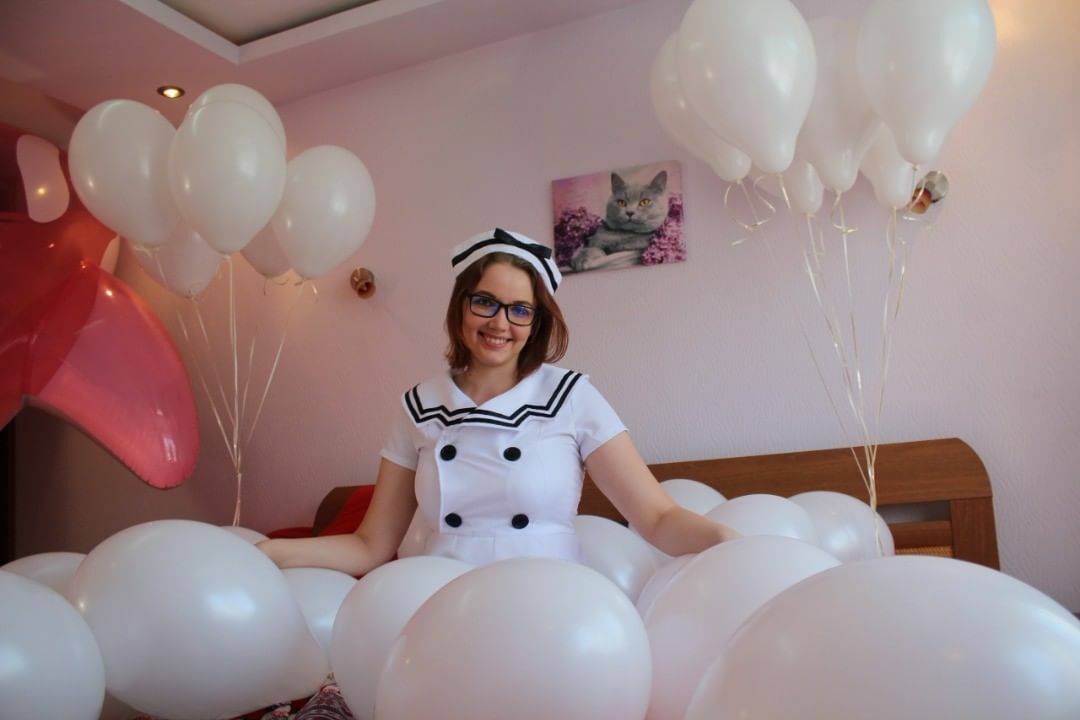 Give us a little introduction about yourself, name where you are from and links to all stores/ social media

Hello, my name is Sofia, I am 24 years old. I live in the city of Yekaterinburg, Russian Federation. I love balloons and vinyl toys very much. My passion for balloons is just a hobby. My main profession is a design engineer in the direction of power supply of enterprises.

https://www.clips4sale.com/studio/170063/balloonplay-s-store
onlyfans.com/sofialooner

Where did it all begin for you with balloons and videos

My passion for balloons began in 2015. At that moment, I met my future husband, and he showed me the world of balloons and vinyl toys. Initially, we bought balloons and exclusive vinyl toys for ourselves, and when we had a small collection, we tried to make a couple of clips. The audience liked it. And we began to develop our hobby, adding to our collection of balloons and vinyl toys, both ordinary and custom-made, as well as bringing something new to our clips.




How would you describe your relationship with balloons? Popper/ semi popper

It all depends on the mood and on the method of destroying the balloon. Basically, I like to pop balloons, I like the loud pop, the smell of stretched latex. I like to pop with my hands, fingers, sometimes jump them to death




You have some incredible sets with balloons. What are some of your favourite balloons to use in clips?

Yes, my husband and I have worked hard to collect our collection of balloons. My favorite balloons are Unique 16 , Belbal 12, 24 and 36, BWS Ducks and Cats, Cattex Longneck.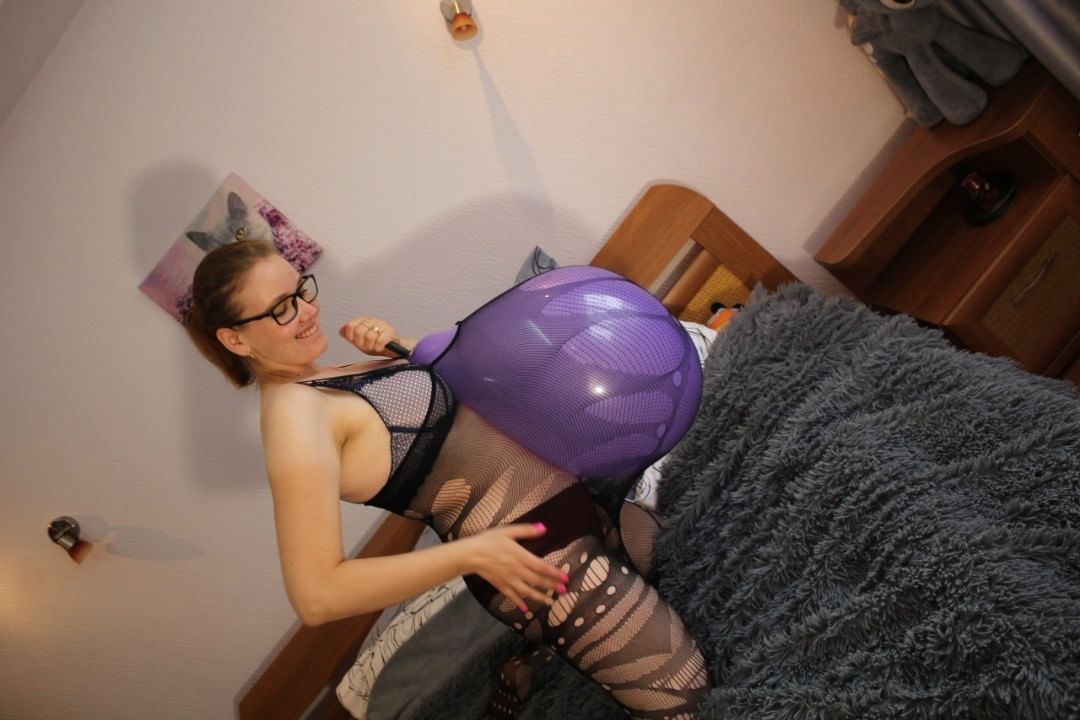 Tell us all about your costumes and how you like combining these with balloons?

The collection of erotic costumes also dates back to 2015. Initially, it was just a hobby. We collected a collection of pony-costumes from the cartoon "My little pony" (we managed to collect 4 pieces: D) Now these suits have been improved and there are many times more of them, we have become more thoughtful in choosing clothes. And also choose costumes for different types of videos, the color and shape of balloons. I have my favorite costumes and costumes that need to be worn in a particular situation




What are some of the most fun/ memorable videos you've made?

The first thing that comes to mind is a video with helium. I had to inhale helium in the frame and count my jumps on the balloon until it burst. It was funny, I had to reshoot it until I got used to my own voice. Another case was when they filmed a pool filled with water balls. We did not expect that there would be so much water, then we swam in this pool.




What are the future plans for you and your balloons?

There are a lot of plans, we have never filmed in nature and on open water. I really want to try it. In many cases, the idea for a video comes by itself when you are doing something completely different, so sometimes it is difficult to say what we will shoot tomorrow




You are in a room with 1,000 balloons, what do you do?

Most likely, the first thing I will do is lie in them for a while and enjoy life. And then I'll slowly destroy them.

Anything else you'd like to add/ talk about or say to the looner community

I am glad that there are people who love balloons as much as I do and do not turn this love into vulgarity. My most important taboo is not to stoop to porn content. I will not try to win the attention of users by stripping down to the goal. My videos are diverse, there is always something new in them, I hope that people appreciate it. And when I see how many people watch my videos, leave comments under the photos, I want to surprise you more and more.


Check out a clip from her on our members site too. It's wonderful
https://www.alissaballoons.com/collections/guest-clip-sofia-looner-white-popping-party