Give us an introduction about yourself...

My name is David Crane, and I'm an adult entertainment creator. I'm german, but I hope my english is good enough to understand. Most of the time I work alone. Some people may call that a one-man-band. Only the technical side of running a membership website and the billing process is outsourced. Sometimes I partner with Rocco Bach from rubyourtoy.com and we shoot together. He is operating the mic-boom-pole then.

In case you don't already know me, you can check out my work here:

https://www.youtube.com/hdballoons
https://www.facebook.com/clubsteffi/
https://www.instagram.com/therealclubsteffi/




You are one of the most well know and respected studios of all time. Tell us, how did it all start?

I've been taking photographs and shooting (home-)video since I was a kid.
I started with Video8 tapes and was one of the first owners of a Fast FPS-60 video editing card for my PC. This was one of the first PC cards, which brought digital video editing to consumers. I must be around 15 years old back then.

I was blown away by the possibilities. And as I grew older, and discovered my sexuality, it also became subject of my videos. I've shot videos with girlfriends, triggering some of my fetishes, basically just for me to jerk off to. But I already put a lot of effort into editing. loved to shoot the material but I also loved to work with it in post production.

Back in 2008 sites like Clips4Sale and MyDirtyHobby had just started to grow and the opportunities to upload and sell amateur content to a bigger audience were pretty new. Before that, amateurs were selling videos only in forums or chat rooms.

One day, I've shot a set of around 200 pictures of a girlfriends feet playing with balloons. Nobody wanted them. Maybe her feet weren't pretty enough. But surprisingly one guy texted me, that he doesn't care very much about the feet, but he loves the balloons. Roughly the same time, some guy contacted me to shoot a video of a girl, jumping on soft drink boxes.

I did this video with Katja, and it is still available on my website. It's called "classic clip 001".
Both guys kept asking for more, and so it all came together and started to grow.




The early days of Club Steffi, what were the first shoots like?

I did the first shoots with friends of mine, or girls I knew from other photo shootings.
Katja went to school with me, she introduced Steffi to me. I did interior shots for the website of a dominatrix studio, where I met Eve Dynamite. She introduced me to a friend of hers, which was Karina. It was quite familiar back then. But of course life changes over such a long period of time. Jobs changed, girls moved to other cities, or the new boyfriend forbade shootings.

Clubsteffi became very popular and I didn't want to disappoint my new fans.
I needed girls who take their work seriously. So I started to work with professional models.
In the early days of ClubSteffi I've been using a Canon miniDV camera, always trying to achieve the style of Jules Jordan's videography. I always loved and still love that gonzo style of shooting. I've never been a fan of tripods. Even gimbals don't give me the freedom of movement I need.





Fast forward 10 years. Thousands of clips made, talk us through the highlights of this journey..

As a fan of camera gear, it was always a milestone for me, when I was able to invest in new equipment. And I'm happy to announce, that a new camera is waiting at my desk for it's first shooting.

When it comes to girls, it's always heartwarming for me, when she's able to bring my ideas to life.
That's mostly the reason when I book a girl more often. I hope people can see and feel that energy in my videos. Of course some girls are just in for the money, but I won't book them ever again.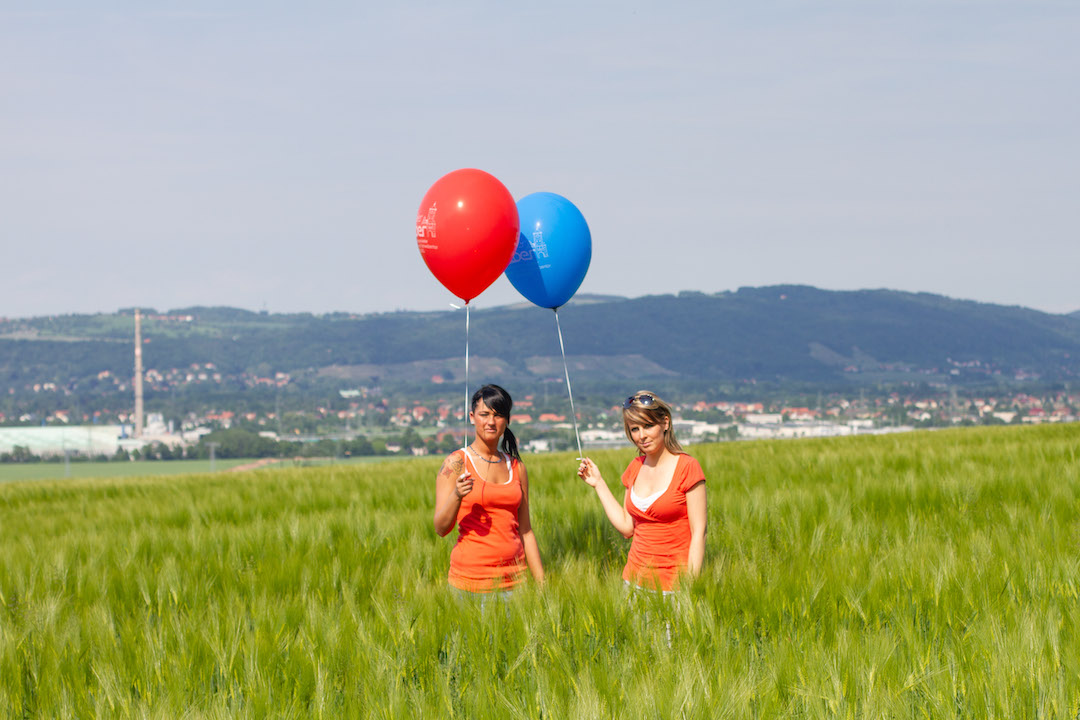 What are some of your most memorable clips so far

Long time ago Steffi, Justyne, Karina and I were shooting in the backyard of a friend's house. On this day, we shot some of the best-selling clips of all time.

https://www.clubsteffi.com/en/collections/200-kinky-rough-play--4ea58cdc-5a8f-4bbc-b0e4-10abb3231f06

https://www.clubsteffi.com/en/collections/187-cowgirl-burn-out

Where do you come up with ideas for shoots as you have some of the most unique ideas constantly?

Well, it's my mind. It's the books I read, the movies I watch, mixed with my own sexual fantasies and desires. And it's always fun and an honor for me to see when other producers have copied me.



What is the future looking like for Club Steffi?

As I already mentioned, a new camera system will be introduced soon.
It will dramatically improve the recording of vertical movements, for example, when a girl jumps up and down on a balloon. And when it comes to clip ideas: Always do what no one else is doing.




If you were to take a guess at number. How many total clips have you made, total balloon blown/ popped, models shot with?

Since all my clips are numbered, I can accurately say that at the moment I am writing this,
I have published 1257 clips, including 24 classic clips, which I've shot before the name ClubSteffi was born.

All these classic clips are also available on ClubSteffi. And I have about 50 clips on my hard drive waiting to be released.

And since I have a model index on my site, it's easy to say that I shot with 94 girls.
6 years ago I started my "Top Of The Popps" series, where I put all the pops of a year in one compilation clip. A new episode is released every year on New Year's Eve. If I take a look at these edits, I get 4873 pops.




Is there a single favorite moment you can remember over the years?

In 2010, the guys from Clips4Sale invited me to their booth at the Venus Fair in Berlin.
They had brought Tori Black and Ashley Fires with them.
During those 4 days I got to experience for the first time what it's like to work with professionals.
And since I had the opportunity, I asked them what I have to do to get to the top of the charts.

They asked me on which place I would be at the moment. I took my iPhone out of my pocket to check the charts, and I saw, that at that moment I was already at the first position. At that moment I decided that I wanted to become more professional and build a membership site.

This is one of the clips from this Fair

https://www.clubsteffi.com/de/collections/095-exclusive-from-venus-fair-berlin-2010-ashley-fires




What is your personal relationship with balloons?

Personally I love helium balloons in bright colors. Unfortunately, that's the hardest thing to shoot.
Every time I had an outdoor shoot planned, the weather wasn't on my side, the girl cancelled or something else went wrong. But I will keep trying.




Any final words to the looner community or anything you'd like to add?

A big "thank you" to all my loyal customers who have kept ClubSteffi alive for 12 years now.

David wanted to share this video with Alissa Balloons members too. An incredible behind the scenes look at their video shootings

https://www.alissaballoons.com/collections/club-steffi-outtakes-and-bloopers