1) Give us an instruction about yourself and links to your sites
Aloha!
I am Riana Rose, I'm 26 years old and come from the north of Germany. I haven't been a looner long, but with a full heart and many plans that I still want to implement with balloons.
You can find me on Instagram: @Riana_rose_balloons
Shoptly: https://shoptly.com/rianarose666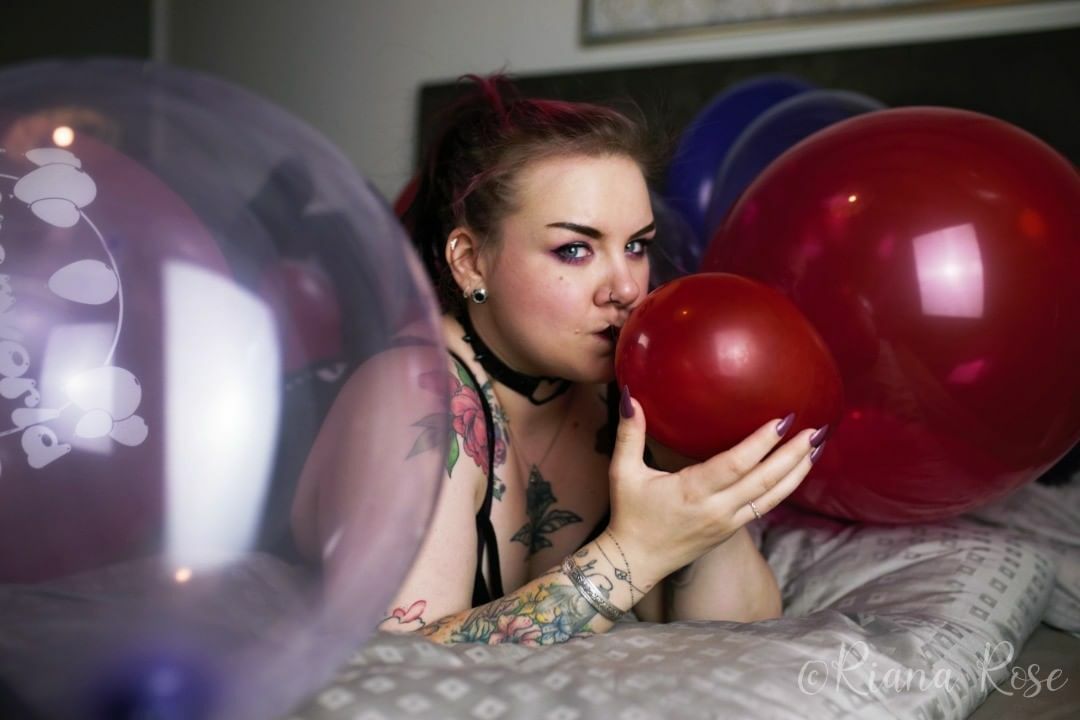 2) Balloons, where did it all begin for you with them?
At the end of last year I met a looner who not only told me about the fetish but also showed it to me. Now I can no longer imagine it without balloons.
3) Describe your relationship with balloons? (Popper, semi, non popper)
I am a cheeky little popper. At first I thought I was a semi popper, but the more I experienced & experimented with balloons, the more I realized that I love it when the balloons pop.
4) Your photos are wonderful creative and dark. Tell us what inspires you when filming
First of all thank you ♥ And what inspires me?
I don't know, I try to be myself in every picture. There is no special inspiration, I often just try to feel good. So I'm just a dark soul with dirty thoughts;)
5) What's your favorite type, color of balloons
I love the Tuftex in Crystal, they are so soft and wonderfully suitable for wet and intense Blow2pops, but I think my all time favorites are Belbal 14 "in soap.
6) What the best memory you have with balloons so far?
There is no best memory, because two immediately come to mind.
I had intercourse on a big balloon, I can't remember which one it was exactly. That was a very great and formative experience that secretly made me a looner!
But for a custom video I shot a long and wet Blow2pop video and when the balloon popped super loud, it gave me a kick as violent as a good one like having a good orgasm.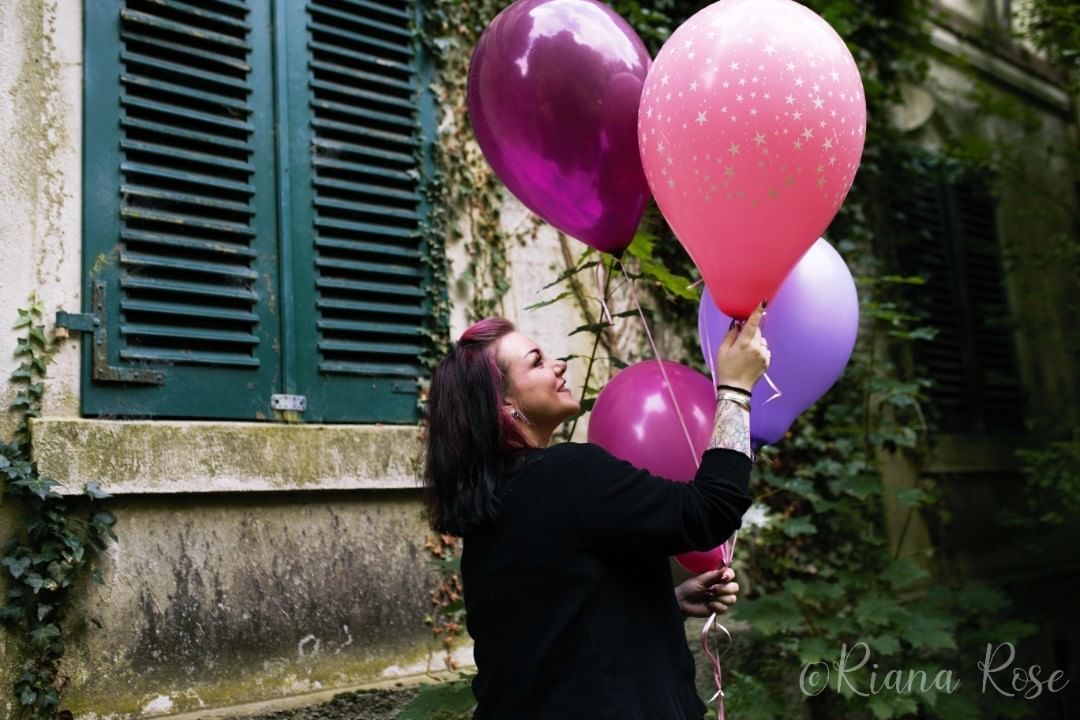 7) Do you have a way you most like to pop them?
I actually enjoy all kinds of popping, but Nail2pop is my favorite. Bite2pop is also very particularly high, I like the rush I feel as it burst in my face ;)
8) You are in a room with 1,000 balloons what do you do?
If there are a thousand balloons in the same room with me, it will definitely not be long ... because I would want to pounce on them and destroy them all. I ram my nails into them, throw my curvy body on them, or pop them under my bum.
9) Do you take custom requests for shoots/ videos and what's the best way for people to order?
Yes, you can write to me via my Instagram account: @riana_rose_balloons, also by email: riana_rose666@outlook.com
I not only make balloon content, but also inflatables or other inflatable items. I am open to special requests and also try out new things, only I do not offer nudity, also farts or other body fluids. Otherwise I enjoy everything you like;)
10) Anything else to add or want to say to the looner community ?
I offer premium Snapchat for between 25 - 40 €, then you can exchange pictures with me, have nice conversations or even have a little sexting if you feel like it;)
But apart from that, I really want to say: THANK YOU!
For being welcomed so kindly in the community. For the fact that I can feel good and that I don't have to be ashamed of anything, but rather being Riana Rose ♥
Enjoy a clip from Riana making a stunning b2p
https://www.alissaballoons.com/collections/riana-rose-b2p-clear-yellow-polka-dot